Sirem, industry gear motors specialist
Gear motors have been designed and manufactured at SIREM since the 1970s. To do this, our company has relied on its in-depth knowledge and technical know-how in the design and manufacture of electric motors. On the strength of this experience acquired over the decades, SIREM has diversified and today offers the design and manufacture of industrial gear motors.
SIREM designs and manufactures today more than 40,000 gear motors per year for many sectors of activity which have expressed their needs for industrial gear motors:
Food industry: agitation for milk cooling tanks, special machines, ice cream machines;
Packaging: packaging machines, labeling machines;
Gates and openings: sliding gates, self-supporting gates, swing gates, automatic barriers for intensive use;
Bakery.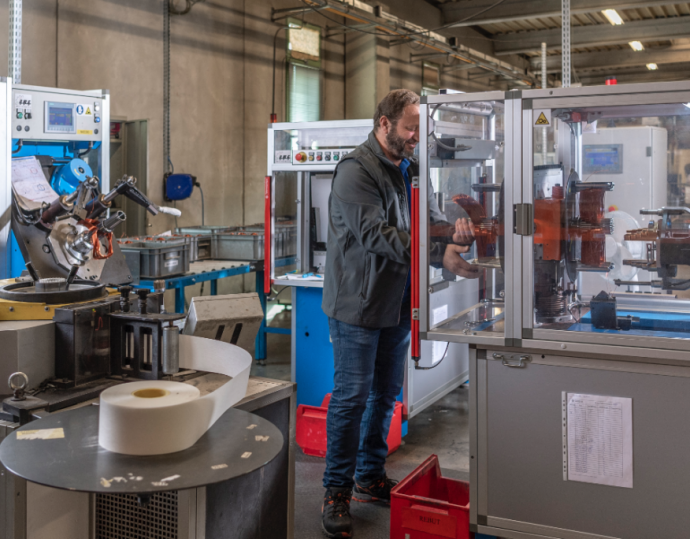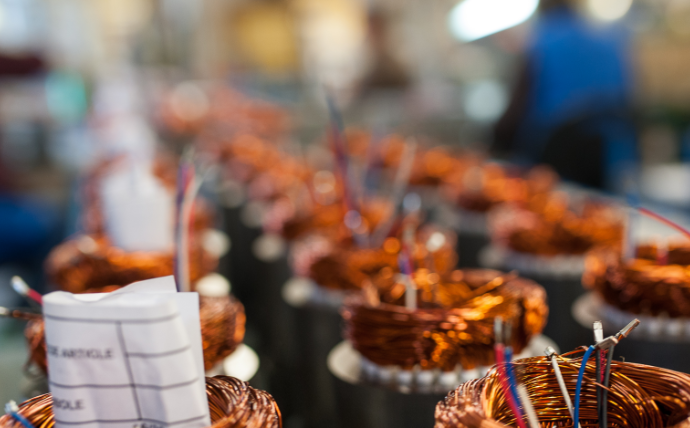 Tailor-made industry gear motors
In addition to a wide range of standard products, SIREM designs and develops your motorization based on your specifications and your specific needs. We provide tailor-made solutions to meet your specific needs:
specific voltages and frequencies;
dedicated output shafts;
connectors;
special mounting flange.
Our design office is at your disposal to help you write your request in order to translate it into an industrialized product and to obtain the gear motor that meets your needs. Our organization allows us to respond competitively to the needs of small and medium series, from a few hundred parts per year to several thousand.
Whether for standard or specific gear motors, SIREM is the driving force behind your innovations!
Our products
Gear motors for your industry needs.
Type N asynchronous gear motor
Type P asynchronous gear motor
Type M asynchronous gear motor
Type L asynchronous gear motor
Type H asynchronous gear motor
Type F asynchronous gear motor
The SIREM industry gear motor range
We now offer a range of geared motors of various powers, capable of responding to different mechanical constraints.
SIREM asynchronous motor reversible parallel gear reducers:
Type F from 10 to 300 rpm and 0.5 to 12 N.m: for ophthalmology machines, stirrers and industrial rotisseries;
Type H from 2.3 to 200 rpm and 1.4 to 35 N.m: for motorized barriers, agitators and labellers;
Type L from 10 to 340 rpm and 1.7 to 53 N.m: for stirrers, wrapping machines and bakery equipment;
Type M from 10 to 340 rpm and 1.7 to 53 N.m: for motorized barriers, lifts and advertising displays.
SIREM reversible gearboxes with parallel gears asynchronous motor solid or hollow shaft:
Type N from 2.2 to 67 rpm and 8.1 to 100 N.m: for automatic gates, agitators and special machines;
Type P of 23 and 32 rpm and 62 and 85 N.m: for automatic gates, agitators and retractable bollards.
In addition to these traditional motors, we offer a range of sealed tubular gear motors. This range of gear motors, based on our COVEO range, is very popular with industry in general. Indeed, COVEO gear motors offer high torque while meeting sealing constraints. These sealed tubular gear motors can thus ideally replace hydraulic solutions.
Find all our distributors in France and worldwide