TUBULAR MOTORS FOR INDUSTRY
The design and manufacture of gear motors for the industry is a full part of the SIREM DNA
Watertight tubular motors : the Sirem DNA focused in a product dedicated to the industry
Over its 100 years of existence, SIREM has developed an expertise in the development and industrialization of motorized solutions for specific applications: the agitation of milk for its preservation, the pool covers, underwater or above-ground, but also the conveying, the advertising display or the supermarket checkouts. Today, SIREM has decided to expand its range by offering manufacturers watertight and coupling tubular motorization solutions, a true concentrate of its historical know-how.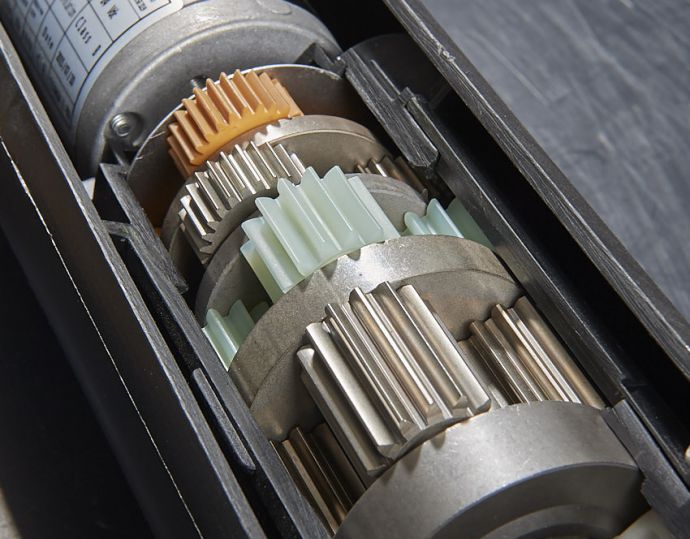 Tubular motors for industry
The motorized motors, an historical element of SIREM know-how
Whether for industrial conveying, for checkout (supermarket automatic checkout) for advertising display, SIREM has developed during the 90's a complete range of motorized rollers.
Robustness, flexible start-up, demanding operating cycles, resistance to external elements (dust, water, oil) and quiet operation, all these constraints had to be integrated in order to meet the requirements of these applications.
Thereafter, the development of applications for the coverage of private swimming pools enabled SIREM to acquire a powerful industrial tool adapted to the standardization and serialization of products.
The synthesis of all SIREM competences in a product range adapted to the industry
Since the mid-2010s, driven by innovative customers and in search of cutting-edge solutions, SIREM has adapted its product range to meet demands with one thing in common: the demand for performance. Replacement of hydraulic cylinders with a cleaner and less energy-consuming electrical solution, installation of industrial cover.
To meet these demands, SIREM has therefore adapted and compiled all of its skills to offer industrials, design offices or inventors a range of high-performance, coupled products adapted to demanding environments.