Gear motors
The design and manufacture of gear motors intended for industry form an integral part of SIREM's DNA.
Quality, long-lasting equipment
In the 1970s, with rich expertise gained from several decades in the design and manufacture of electric motors, SIREM successfully diversified into gear motors, with the desire to supply its customers with quality equipment that lasts as well as the associated services.
Thanks to this policy, SIREM quickly became a leader in markets such as milk cooling tank agitatore and automated openings, applied to swing gates, sliding gates and heavily used automatic barriers.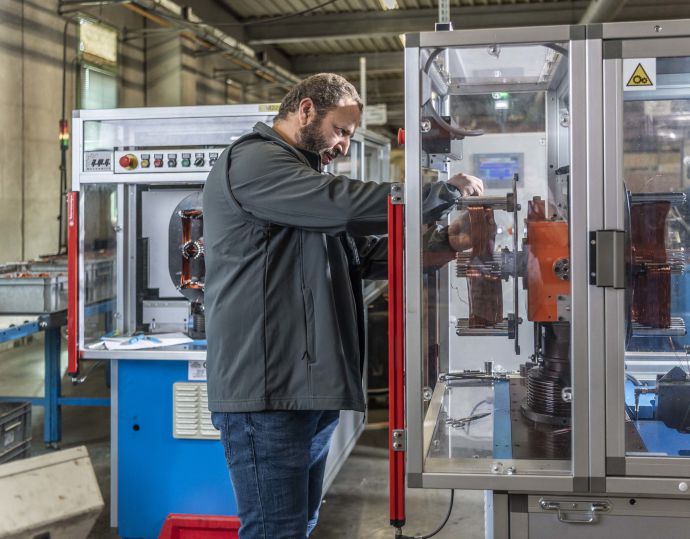 More than 40,000 gear motors produced
Thanks to this experience, SIREM today manufactures more than 40,000 gear motors every year for a variety of sectors that includes agitation, bakeries, packaging machines, motorized gates and labelling machines, to cite but a few!
In addition to a large range of standard products, SIREM can design and develop your motorization to suit your specification and specific needs. Our design office is at your disposal to help you write up your request and translate it into an industrialized product. Our organisation allows us to competitively meet your small and medium series requirements.
Whether for standard gear motors or those made according to specifications, SIREM is your innovation driver!