FAST GATE MOTORIZATION KIT
Ref. FAST_GATE_MOTORIZATION_KIT

SIREM has developed a fast motorization kit for the security and the quick access to your site, suitable for large cantilever gates. The opening and closing operate at high speed, increasing your site safety, whether it is a SEVESO site, a fire & emergency services station, a police station, a logistic site or any other sensitive site.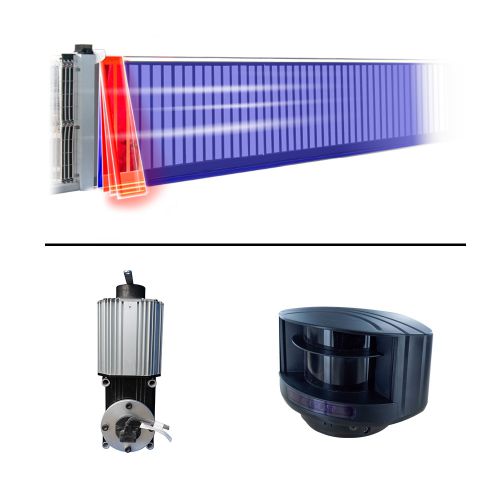 Technical
specifications
Speed: 0,5 m/s
Gate weight up to 2 T
Safety with 2 or 4 lasers
Easily installed and low maintenance
Quality and reliability (no safety edges)
Standards-compliant
NF EN 12453:2017
NF EN ISO 13849 PL'd' Cat.2