Drum motors
A full range of motorizations for the advertising display, the checkout and conveyors
A long-time partner
With its motorized drums, rollers and cartridges, SIREM has long been partnered with leading companies in the fields of street advertising, supermarket checkout conveyor belts – for which SIREM offers a full range of drum motors designed for intensive use –, logistics and belt conveyors for transporting or handling.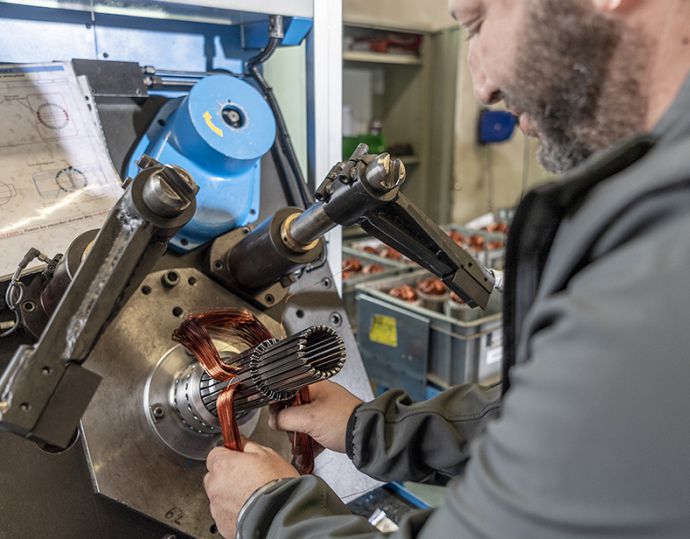 Display
Scrolling multiple advertisements in the same piece of street advertising equipment means that many sides can be displayed. With advertising space being limited in towns, scrolling multiple advertisements in the same piece of street advertising equipment means optimal use of that space.
The use of tubular motors (motorized rollers) means that the device takes up less space and both sides of the equipment can be used.
Designed for resistance
These motorization systems have to be very robust and capable of working day and night, in winter and summer alike, under glass, repeating start/stop cycles with reduced display intervals.
Combining the high performance of SIREM motorized rollers with an electronic control system makes for a smooth and precise display.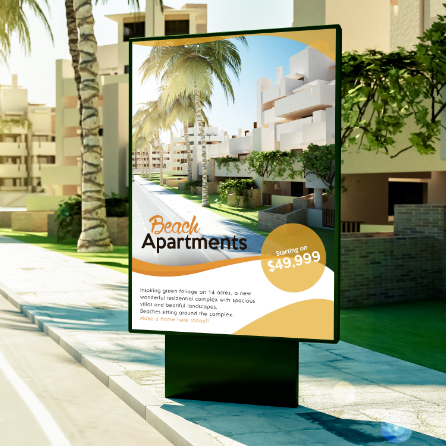 Checkouts
Supermarket checkouts are carefully designed to improve the comfort of staff and the smooth flow of transactions. They have to be ergonomic and make optimal use of the space they occupy.
This constraint makes it necessary to integrate the motors in the rollers that carry the input and output belts.
Designed to prevent the diffusion of heat
Designed for intensive use, SIREM drum motors have been specially developed to limit the diffusion of heat to the belt, which could alter the consistency of the products being carried on it. Also, the low noise level of SIREM drum motors when in operation improves the working environment of the checkout staff.
SIREM offers a full range of drum motors for driving checkout conveyor belts.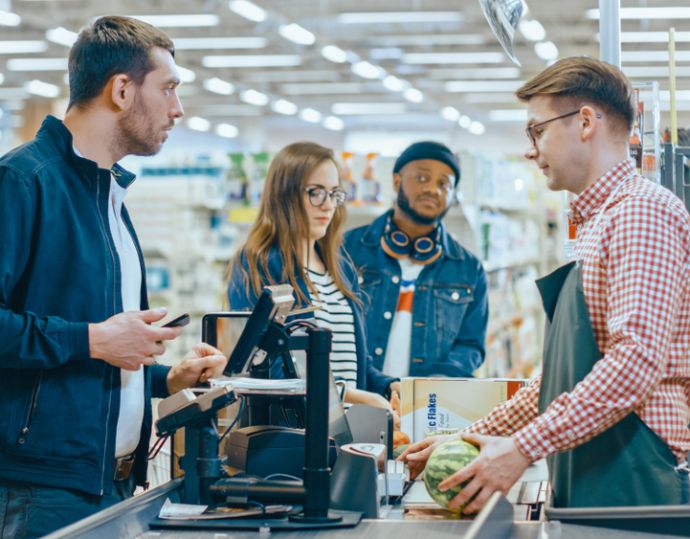 Conveyors – Logistics
The belt conveyor is a transporting or handling device used to move individual loads. Drum motors are specially designed for driving belt conveyors whereas motorized rollers carry loads without a belt.
These motorization systems are extremely compact, easy to install, require no maintenance and are not affected by infiltrations of substances (dust, water, oil, grease…), which can damage classic motors.
Our two ranges
In order to meet all requirements, SIREM has two drum motor ranges:
The High Industry range for demanding industrial applications
The Low Industry range for light applications
The choice of drum motors or motorized rollers means you can make the best use of the space around the conveyors since our products are perfectly integrated into the conveyor frame. Our motors offer solutions for all operating cycles, whether intermittent or continuous.
SIREM also offers tailor-made motor cartridges for rollers and drums in diameters 89 and 110 mm.